E-commerce Intern
Make an impact and join HermineHold.com today!
Job Description
We are currently on the lookout for an E-Commerce Intern to support our experienced E-Commerce Manager in running herminehold.com. Start: Autumn 2019.
We promise a steep learning curve where you will work closely in supporting our e-commerce manager in his daily duties which include UX-design, development, testing, content management, data-analysis, and general optimization of our site. At Hermine Hold we work in the forefront of e-commerce with top of the line platforms, tools and we have a ton of exciting projects in line for the months to come.
If you like what you're reading and enjoy working in a dynamic environment - keep reading!
The role entails:
•Support E-commerce manager daily duties
•Coordinate cross functional work streams
•Overall market research, purchasing behavior, payment methods, delivery options
•Website testing, UX-Design, requirement specifications to developers and data motivated merchandising.
•Analyze, Create and deliver various performance reports.
•Coordinate and implement Translations
Skills & Requirements

• Relevant (ongoing or finished) Degree in marketing from University, IHM Business School, Hyperisland, Medieinstitutet or other.

• Strong communication skills in speech and writing in English
• High technical skills and understanding of different systems. (no coding required)
You're going to be an important part of a small team in a very fast paced startup environment, personal compatibility is therefore very important. Swedish is not a requirement. Great command of the English language is however needed and it's considered favorable if you are fluent in more languages. Skills in graphic design, Google Analytics and other google tools, writing and a strong visual eye are considered a plus.
Our office is located in central Stockholm. The extent of your internship can be discussed, however, we'd prefer at least 50-100% for a 3 month period. This internship is unpaid and can be combined with part-time work or studies.
Applications are reviewed continuously and any questions are kindly directed to work@herminehold.com
Apply by clicking the button below!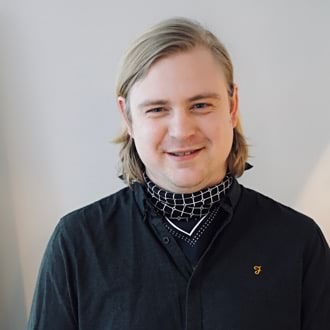 Related jobs
Diversity, drive and passion
At Hermine Hold our team members are the very core of the company. We aim to build a team based on diversity, drive and passion.
If you think you have what it takes, let's get in touch!