E-Commerce Manager
Make a difference in building an e-com rocket - join our team today!
Hermine Hold is looking for a E-Commerce Manager to join our organization. As the E-Commerce Manager you will be responsible for leading the e-com operations and you will report to the CEO.
We offer you an international and creative environment along with a chance to work with all major operations flows, mainly E-Commerce and Retail but also the Finance and Supply Chain areas. This is a unique opportunity to join a global fashion start up and play a key role in making an impact on Hermine Hold while maintaining operational excellence.
Who are you? We are looking for someone who is self-motivated with a strong ability to take initiative and solve issues, while also being a supportive team-player. To succeed in this role, you should have a background in E-Commerce/Operations/Tech. You continuously seek to improve efficiency through automation and improved solutions.
---
Responsibilities Will Include, But Not Be Limited To:

* Responsible for daily operations including order, returns, payments and logistics, content on site
* Handle different levels of incident reports and problem management
* Responsible for prioritizing operations backlog
* Responsible for testing throughout e-commerce systems
* Contribute with ideas and innovation to address new and/or existing business challenges
* Data and results analysis as well as reporting.
Desired Qualifications

* Knowledge of e-commerce platforms, order management systems, backend systems and CMS (Ex. Centra, Contentful, warehousing systems, Magento, Navision etc..) Previous knowledge of Centra is a great Merit.
* Experience in project management as well as implementation and follow-up.
* Excellent analytical and problem-solving skills with proven ability to achieve KPIs
* Passionate about retail, supporting sales and creating results
Please apply as soon as possible as interviews are held continuously.
---
The position is based at our Head Office in Stockholm. As we interview candidates continuously, we ask you to kindly register your application as soon as possible.Hermine Hold is a Stockholm based brand on a mission to disrupt the world of hair accessories. Our goal is simple: to help strong, independent women around the world add that extra bit of flair to their hairstyles, outfits, and everyday lives.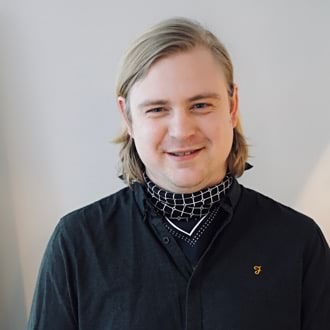 Related jobs
Diversity, drive and passion
At Hermine Hold our team members are the very core of the company. We aim to build a team based on diversity, drive and passion.
If you think you have what it takes, let's get in touch!