Marketing Intern
Make an impact and develop your skills in marketing in fashion!
Job Description
We are currently on the lookout for a Marketing Intern to join our team as soon as possible. Perfect opportunity for someone passionated about marketing to grow your skillset at a fast paced company in fashion!
We promise a steep learning curve within marketing, social media, pr and e-commerce from a company that works in the forefront of the digital and influencer marketing space. Being a small team with expertise in the above areas, we're able to offer you a broad set of marketing skills, direct feedback and openings to have your own projects that aim to create real impact for a growing company.
In return we expect a self-driven and digitally savvy intern with a doer mentality, who enjoys a variety of tasks including influencer marketing, pr and always having something to do.
You're going to be an important part of a small team, personal compatibility is therefore very important. Swedish is not a requirement. Great command of the English language is however needed and it's considered favorable if you are fluent in more languages. Skills in graphic design is appreciated but not required.
Our office is located in central Stockholm. The extent of your internship can be discussed, however, we'd prefer at least 50-100% for a 3 month period. This internship is unpaid and can be combined with part-time work or studies.
Applications are reviewed continuously and any questions are kindly directed to work@herminehold.com
Apply by clicking the button below!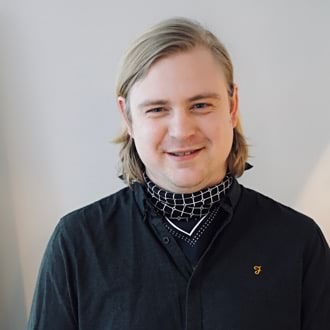 Related jobs
Diversity, drive and passion
At Hermine Hold our team members are the very core of the company. We aim to build a team based on diversity, drive and passion.
If you think you have what it takes, let's get in touch!